The cushion cut or candlelight cut is one of the most expressive diamond cuts. Due to the formation of the facets, this cushion cut has great light scattering, which results in an extraordinary interplay of colours. The pendant, which incorporates a small heart on the necklace, is available from 0.45 ct. – a unique piece of jewellery with a white or natural brown diamond.
Experience at the jeweller's without obligation
100% handmade in Germany
Gravur möglich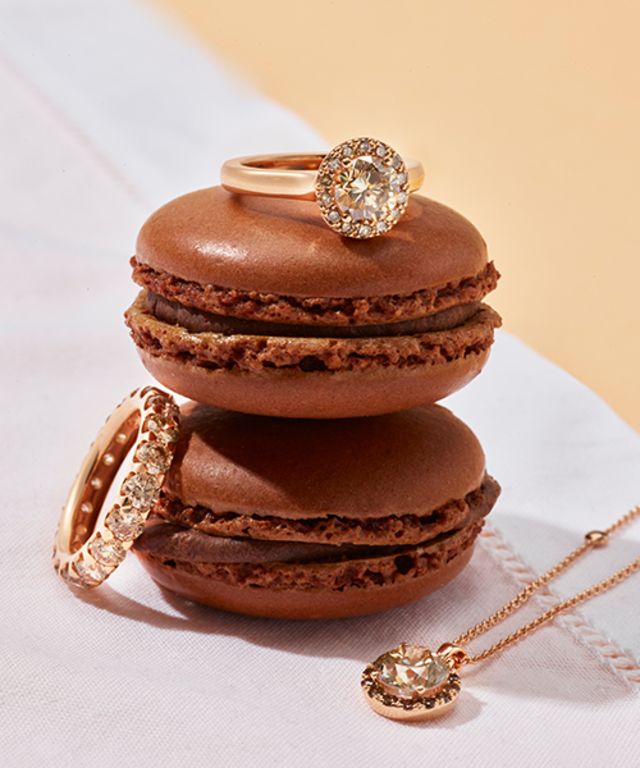 Line
Candlelight
A cornucopia of colours and cuts – this collection from Leo Wittwer is a celebration of the diamond
White, yellow, candied brown: Mother Nature delights diamond lovers with her wonderful moods. These colours are brought to life by the ingenious processing of the gemstone, which is why Head of Design Frank Maier dedicates the Candlelight Collection entirely to the art of diamond cutting. Here the exclusive, typically slightly elongated, cushion-cut diamonds are outstanding: with 58 closely placed facets, the cushion cut creates a particularly strong light diffusion which ensures exceptional interplay of colour. The stones are especially fascinating and effective as solitaires in rings that are perfect for proposals. After all, what could be a more appropriate beginning to a great love story than a stone that reflects the beauty of the world?
view line