The narrow bangle made of rose gold and matt black cold enamel sits very nicely on the wrist due to its oval shape. Adorning yourself with luxury is an understatement, it is a daily companion
Experience at the jeweller's without obligation
100% handmade in Germany
Gravur möglich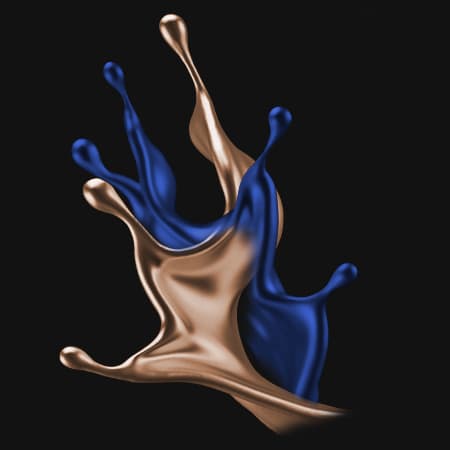 Cold enamel
Cold enamel is a very hardwearing material, it is applied cold in many layers and thus achieves high stability and excellent wearing properties. The specially developed cold enamel by Leo Wittwer stands for high quality standards and special colouring.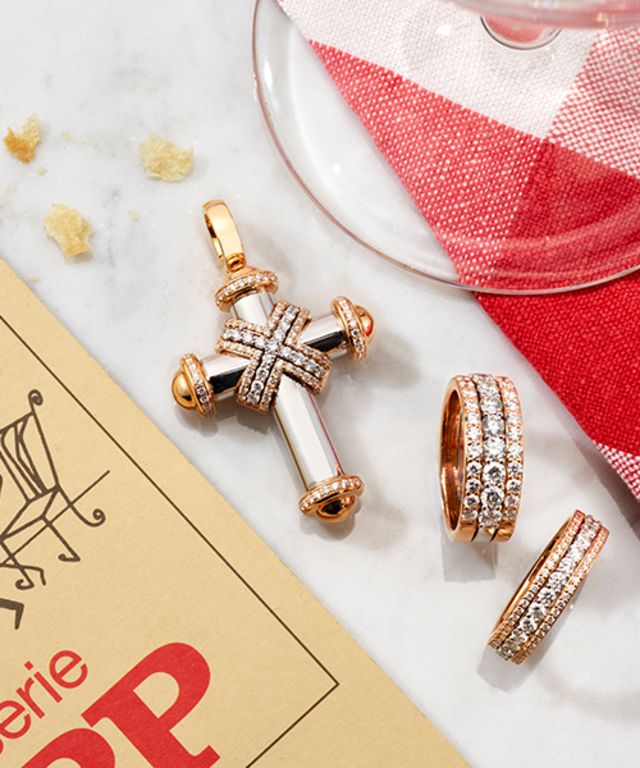 Line
Crosses
Deeply rooted in the history of the factory, Leo Wittwer's cross is now an icon with an incomparable effect
With the Crosses Collection, the Leo Wittwer factory remains true to its roots: in 1920, crosses and small lucky charms were already the defining element in the newly founded company's product range. In 1990, Head of Design Frank Maier turned the wheel of history a decisive step further: he designed a version of the cross that became not only the hallmark of Leo Wittwer, but also a modern classic. Whichever version you choose – matt, polished or with coloured enamel – thanks to its concise, voluminous form, a Leo Wittwer cross feels wonderful in the hand, and as it always features the signature of the manufacturer, is unmistakable. One of the most beautiful details is hidden on the back: Frank Maier was inspired by the view of the Eiffel Tower to create a design that proves that beauty is more than what you see at first glance. In order to fully understand its effect, a cross from the Leo Wittwer factory must be worn. Whether you wear it on a long necklace or keep it close to your heart, you will never want to take it off again.
view line