Craft
The creation of a piece of jewellery
"Perfection occurs when passion meets experience"
Leo Wittwer epitomises the highest perfection in the jewellery industry, where standards in quality are very high. We only use the best materials during manufacturing and everything is made in our workshop under the same roof.
After some manual sketches have been made on the new piece of jewellery, the first draft is sketched by hand.
The model of the designed piece of jewellery is handcrafted in gold.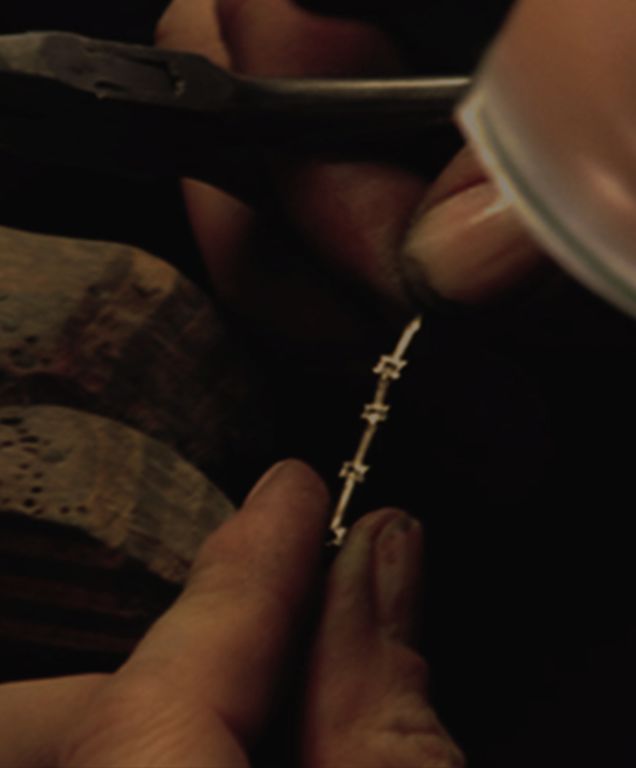 To increase the melting ability of the gold, the surface of the model is annealed.
The "cast skin", which arises during casting and annealing, is removed by hand.
Setting means that the diamond is firmly anchored in the metal.
Individual components of the piece of jewellery are assembled.
The closing is the creation of a closure, which is needed to open and close a necklace or bracelet.
Before a piece of jewellery can leave Leo Wittwer, it is checked by specialists for various quality features.

More than a quality seal, it is a promise
"Made in Germany" bears the highest recognition and appreciation worldwide. The term is regarded worldwide as a seal of quality, durability and reliability. From its design to the final production, all steps must be undertaken in Germany!