Experience at the jeweller's without obligation
100% handmade in Germany
Gravur möglich
| | |
| --- | --- |
| Reference-No. | 25-1011570 |
| Material | |
| Gemstone | Diamond |
| Edelsteinschliff | Round brilliant |
| Categories | Einhänger |
Yellowgold
We only use 18kt gold, our own alloy, which stands for our quality, it is our own recipe. The gold tone has a warm effect and can be combined well with other colours.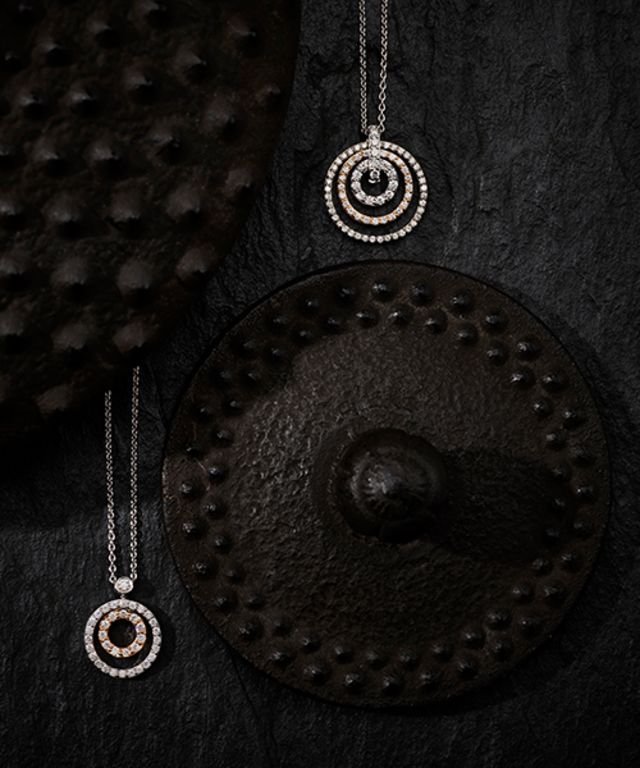 Line
Panta rhei®
The philosophy of beauty
Subtle contrasts of shapes and materials that combine to create a harmonious whole are the hallmark of this elegant, feminine collection Everything flows: in the fifth century BC, Heraclitus summarised the nature of the world with the phrase "Panta rhei". The creation of one of the Leo Wittwer factory's most iconic lines was inspired by the famous aphorism of the Greek philosopher. It reflects the dynamics of life in every facet of its design: oval and round shapes, white and rose gold, and small and large gemstones nestle together in such harmony that it appears as if the resulting contrasts dance in the sunlight. Large diamonds represent extraordinary life events, while the smaller gemstones symbolise the beautiful moments of everyday life. As a whole, they combine to create a vision of the absolute beauty of life. Panta rhei has something extraordinary about it: the collection is as expressive as it is delicate and feminine. Jewellery for loved ones.
view line